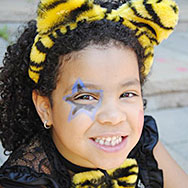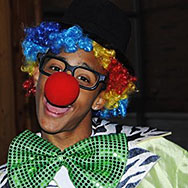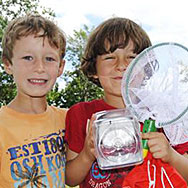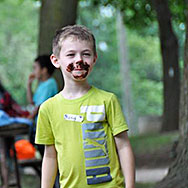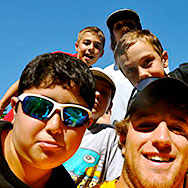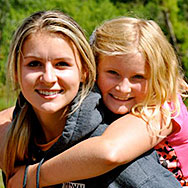 Thanks - As always, your office is great!
Stuart B.
I am just thrilled with the care and attention to detail that you provide. I never worried about my son. The staff was especially outstanding at the bus stop. My son is already talking about next summer! Thank you.
Maria C.
The Counselors that our children had were attentive, engaging and very kid friendly! The excitement my children have about PK Camps, coupled with the wonderful service that the staff provides, makes it an easy decision for us to continue enjoying your fantastic programs.
Anju D.
YOU GUYS ARE GREAT!! The service Planet Kids provides has been nothing but exceptional! Keep up the great work.
Elaine B.
Thanks for your help over the summer, (with) changes, etc I had to make. You have always been such a great help...look forward to talking with you next summer regarding camps. Thanks again for everything.
Jane P.
WOW! I just wanted to let you guys know how thrilled I am with the camps my boys are in - "the best camp we have ever done" - they are loving them. Thank you! Keep up the great work!
Julie L.
Thank you very much for your help with busing for my daughter..I deeply appreciate your concern and willingness to help.
Iya N.
Just wanted to send a quick note to compliment you on your website.  This is not only one of the easiest camp websites that I have tried to navigate through, I also found it very informative.  I love the table the shows availability of each camp, etc.  The expansion of info on the right hand side of the page for each camp program was also fantastic.  Great job!
Liz.
Thanks for all your time today, you have been very helpful and open... My son is having a great time at camp. This is his first year with PK and he loves it. We will definitely be back and recommend to others. The Counselors at the bus stop are very polite and helpful. Thank you and all your staff for running a top notch camp. We are so very impressed by the professionalism and content of the camps.
Lisa W.
I wanted to say thanks again for a really great summer of camps for my kids. I sent my second daughter as well this year for a month and she raved about the counsellors and activities the entire time. This is now my oldest daughters 5th year I think and she stills loves going. Already, talking about going as a CIT!. There are too many camp counsellors to name with all the different camps both girls went too, but please pass on many thanks from our family.
Kirsten
Register

for camp now!